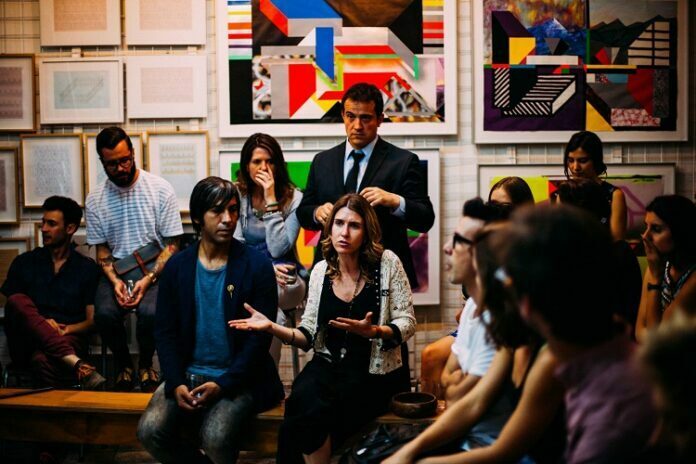 Having a pulse on customer sentiment is essential for the success of any business. By leveraging a community insight platform, companies can better understand their customer base and make informed decisions accordingly. The innovative platform allows enterprises to collect and analyze data from their customers and the broader market, enabling them to make informed decisions and stay ahead of their competition. The blog post will discuss the advantages of implementing a community insight platform in your business.
1. It Helps Crowdsource Ideas from Your Customers
The Community Insight Platform is an invaluable tool for businesses to gain valuable customer insights. With a reputable insights community platform, companies can better understand customer needs and interests by allowing customers to share their ideas, opinions, and feedback. The platform facilitates customer collaboration, allowing them to share ideas and connect.
That helps businesses develop new product features, services, and marketing strategies that meet the needs of their customers. The platform also allows customers to see their suggestions' progress and evaluate their impact on the business. That encourages customer loyalty and helps companies create deeper customer relationships.
2. Provides a Single Solution for Conducting Qualitative Research
A community insight platform can provide businesses with an all-in-one solution for conducting qualitative research, from creating a survey to conducting interviews, analyzing the results, and presenting the data. That allows companies to focus on gathering more meaningful customer insights while saving time and money.
A community insight platform eliminates the need to manually input data into different software systems or hire additional personnel to manage the qualitative research process. With the help of a community insight platform, businesses can easily collect valuable customer feedback more efficiently and cost-effectively to help create an informed approach to business development and marketing.
3. It Helps to Get Customer Insights at the Speed of Business
Implementing a Community Insight Platform allows businesses to gain customer insights faster. By leveraging the platform's automated capabilities, companies can quickly collect and analyze customer feedback, conduct surveys and interviews, and generate reports in real-time. That enables businesses to make quicker, more informed decisions, helping them stay ahead of the competition.
Furthermore, the platform offers AI-driven insights that can provide more profound and actionable insights into customer needs, preferences, and behaviour. An excellent platform can gather information from a quality source, making it easier to filter out data. That helps ensure accurate reporting for decision-making.
4. It Helps With Product/Market Fit Analysis
A community insight platform helps businesses quickly and accurately determine the product-market fit of a product or service. For example, fibc bag manufacturers can efficiently identify customer pain points through customer feedback, research, and develop products or services that address those needs. That way, businesses can avoid costly investments in products or services that don't have market appeal.
With a community insight platform, companies can make smarter product decisions, launch products more confidently, and reduce their time to market. With access to relevant customer data in one place, businesses can better understand their target market and adjust their strategies accordingly, including providing valuable insights into pricing strategies.
5. It Can Help Uncover New Opportunities
A community insight platform can help you uncover new opportunities you may not have noticed. It allows you to tap into your customers' collective wisdom and see trends in their behaviour and interests. That can help you uncover new markets, products, and services that you can tailor to meet their needs. It can also help you find new ways to engage with your customers, allowing you to reach more people and build stronger relationships.
By quickly and accurately identifying customer trends and reactions, you can tap into new opportunities or adjust existing offerings to align better with consumer preferences. With a community insight platform, you gain access to real-time insights from customers, which gives you a leg up when it comes to staying ahead of the competition.
Conclusion
Implementing a community insight platform provides an all-in-one solution for obtaining customer feedback, gathering insights and data analysis, and conducting qualitative research efficiently. That makes it easier for companies to get the information they need without going through multiple processes or channels. With the help of these platforms, companies can identify key trends and consumer behaviour, enabling them to improve their overall customer experience. Investing in a community insight platform is an excellent way for companies to gain valuable insights into their customers and strengthen their relationships.